NAF makes another gift to Camp Sunshine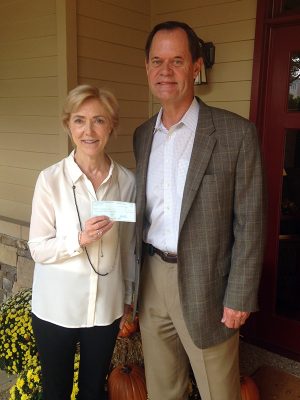 As part of a multi-year commitment, Charlie Caswell delivers another check to Sally Hale the Executive Director of Camp Sunshine. Camp Sunshine enriches the lives of Georgia's children with cancer and their families through year round recreational (sports), educational and support programs.
Camp Sunshine was founded in 1982 by Dorothy Jordan which began as a summer camp. In 2016, they celebrated their 34th annual summer camp. We feel this organization fits perfectly into our goals of helping children through sports and recreational activities.