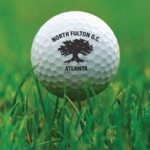 Register Now!
This year the tournament will be on Thursday October 20th at North Fulton Golf Course (Chastain Park). This is guaranteed to be a good time!
Read More
Our Mission: Youth Character and Leadership Development through Sports
Encouraging coaches, parents and teachers in their work and emphasizing the importance of teaching life lessons to help build the character and self esteem of each child.
Northside Athletes Foundation has created a Junior Committee to allow younger folks to get involved in our mission of youth character and leadership development. The junior committee will be made up of 15-25 energetic and enthusiastic young adults and they will be responsible for holding an annual spring party fundraiser and possibly other special projects…
Read More