2017 Golf Tournament Wrap Up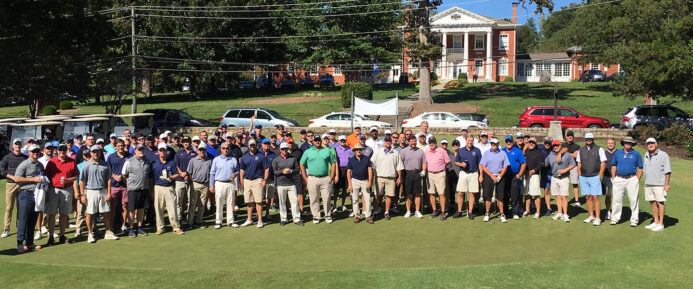 On Thursday October 19th the Northside Athletes Foundation held its 27th annual golf tournament at North Fulton Golf Course at Chastain Park.
We had another incredible day with our sponsors and players this year! The weather and golf course conditions could not have been better. To top it off, Clay Adams with Stein Steel, who has been a sponsor for at least 25 of the 27 years, hit a hole in one on #6 to win a 2018 Acura TLX from Ed Voyles Acura. Needless to say he was very excited and told the group a great story about his club selection process etc. to pull off the shot.
After the tournament Buddy Curry, founder of Kids & Pros, gave his thanks for NAF's support and described how they are helping kids throughout the country with camps teaching heads up safety, character and teamwork at no cost to the kids. What Buddy's team at Kids & Pros does is extra special because it provides an opportunity for the less fortunate kids to meet the Pro's and learn invaluable life lessons.
This year's tournament brought in about $51,000 for the foundation, which has raised over $1 million since its inception to promote youth character and leadership development through sports throughout Atlanta.